Massage Therapy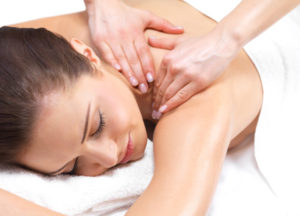 We offer Deep Tissue, Swedish, Prenatal, and injury massage. We provide individual attention to all of our clients needs and give feedback to promote optimum performance for your body, mind, and spirit.
 Enjoy all the benefits massage has to offer.
1/2 hour                   $50
1 hour                       $85
1 1/2 hours              $115
Hot Stone Massage – 1 1/2 hours $135
Aromatherapy add on: $5 extra.
Choose from the following:
 Sore Muscle Relief, Relaxing, Uplifting, Detoxifying or Firming Essential Oil Blends.